everydayCheck becomes everyday.app! Releasing mobile apps and new features to do it EVERY DAY!
Uh oh! So many news I don't even know where to start!
It's been a while since you last heard from me. The truth is that I've been working off the radar, every day, on the new version of everydayCheck to make it better for all of us to form new habits and reach our goals. Your emails of feedback and encouragement have been invaluable.
So here is what's new. Enjoy! :)
Rebranding / Redesign
Yay! I have rebranded everydayCheck to everyday.app. The opportunity to acquire such a memorable domain name, which is the heart concept of the app (every day, no matter how little!!), together with the even more minimalist and beautiful redesign, and the arrival of the mobile apps, fostered the rebranding.
This is how the new everyday.app looks!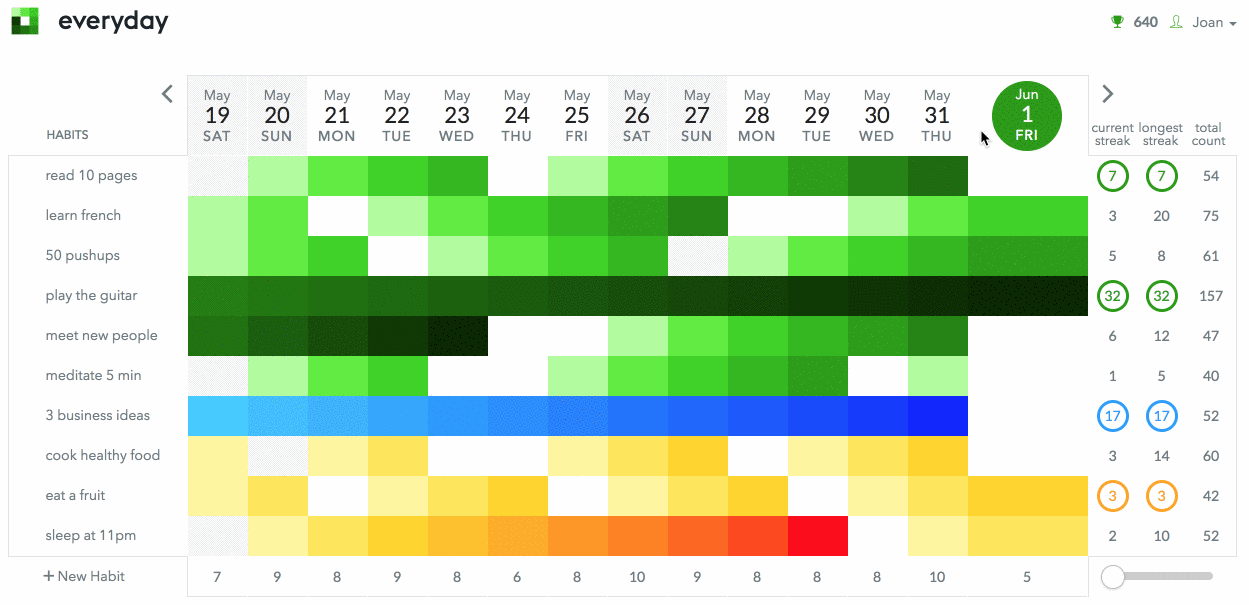 Mobile apps
You asked for it, I deliver! I am happy to present the iOS and Android mobile applications. They are right out of the oven so please make sure to share every bit of feedback to help me polish its edges!
I've tried to maintain the simplicity and beauty into them. Hopefully, it will help us all remember about our goals on-the-go.
With the mobile applications, everyday.app has the full suite: Web application, web extensions and mobile applications for iOS and Android. You can download them and try them out here!
Look at how beautiful it looks :-)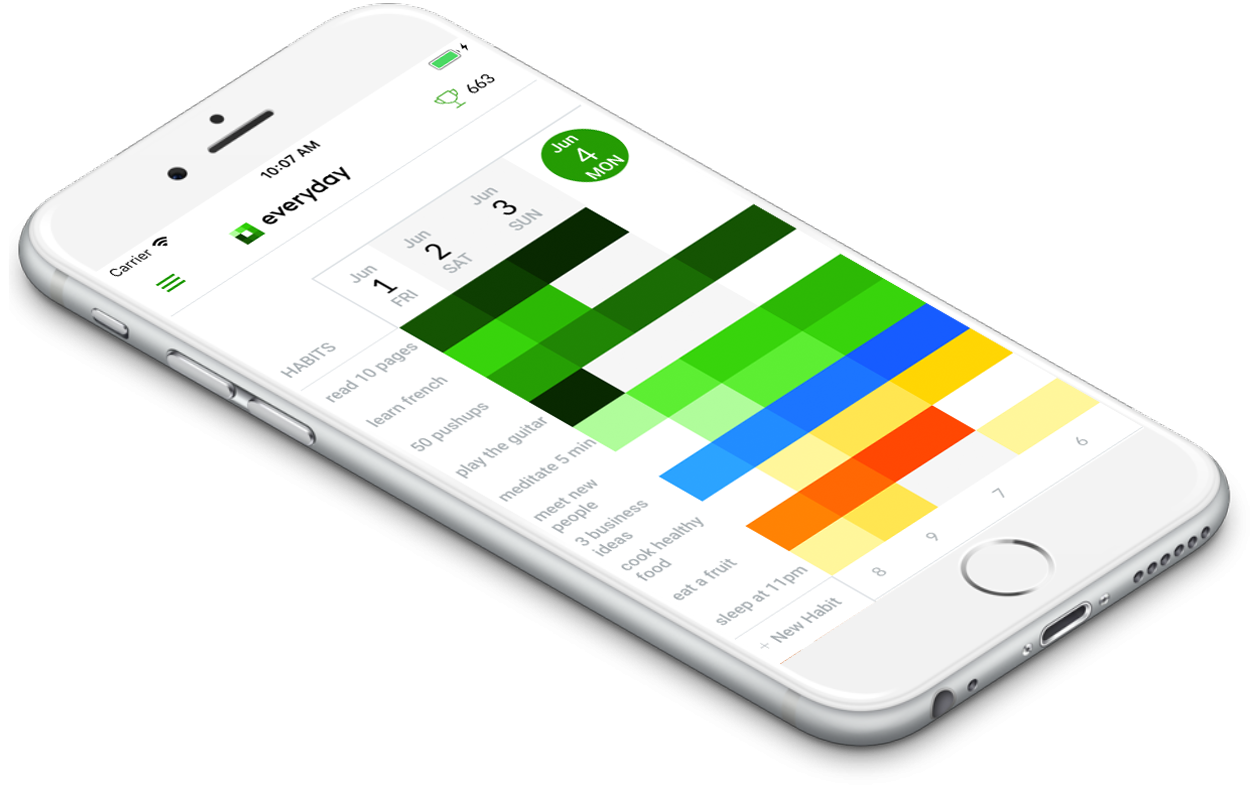 New features and improvements
The whole suite comes with some new features and improvements you requested:
Stats: A few more stats to get better insights on how we are doing on our habit formation. Lots of room for improvement here! Do you have specific requests on this topic? Make sure to let me know at joan@everyday.app!
Skip: With the skip, we will be able to maintain our streaks on days we couldn't do them for reasons out of our control (;D). Don't abuse it or your habit formation will suffer from it! At the same time, the skip option works perfect for those who want to form habits that aren't necessarily every day. It makes everyday.app even more flexible!
No Weekend: With "no weekend", you can define every day of the week habits ;)
Break habit: With break habit you can have descending colour scales for those bad habits you want to get rid of!
Improved color coding for longer streaks!
And more to come! See the new features page!
Faster
I have made several improvements on the speed of the app so it should be much faster than before, especially for users in America and Asia! Let me know if you notice it :)
Maintaining prices
The app grows, the price doesn't, at least for now! everyday.app will keep costing $12 because I want it to be fairly accessible to everyone in the world to benefit from it.
No, I can't live from what the app makes yet, which is my goal, but I still believe I can reach and help enough people form new habits so that I don't need to raise the price of the app. Maybe you can help me reach more people? :-)
Full time job
Regarding the previous point, I've decided to work full time on everyday.app and try to make it grow to a point where it can be my long term indie business. Hopefully, I won't be living off savings for too long! This basically means that I'll have more time to work on it, EVERY DAY :D
If you'd like to help me in this journey, one awesome thing you could do for me is to review the mobile apps! THANK YOU! :P In this regard... if you think this app can help any of your family or friends, please let them know about it! (Maybe share this blogpost with them?) :-)
Feedback
For those who already know how I always end my posts and emails... I can't help but to ask for your feedback! It's what got the app this far! So... What do you think of the changes? Brutal honesty is appreciated. Shoot me an email at joan@everyday.app!
Cheers and happy habit forming!
Joan